This post contains affiliate links, which means I may make a commission at no extra cost to if you click through and buy something.
Birthday cake toppers are so much fun for both children and adults!  Choose a number, a favorite cartoon character, a themed cake topper, and so on.
Birthday parties are fun for everyone, and a pretty birthday cake with a cool cake topper just adds to the fun!
There are many styles, colors, and designs of cake toppers featured here, so you're sure to find the ideal one for the next birthday cake that you bake.  If possible, keep some on hand for those last minute cake creations, too.
Featured Image:  Happy Birthday by Scott Akerman on Flickr, Commons 2.0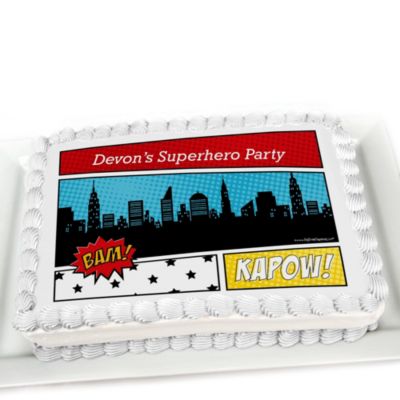 BAM! Superhero – Personalized Party Cake Topper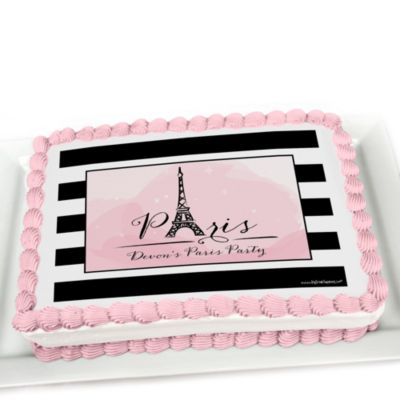 Paris, Ooh La La – Personalized Paris Themed Party Cake Topper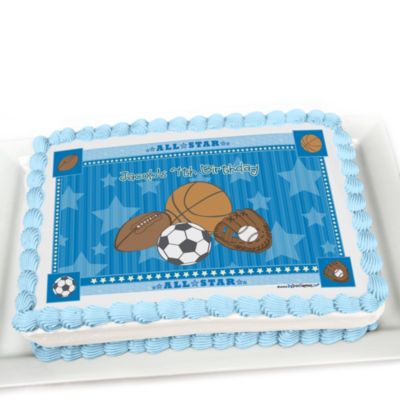 All Star Sports – Personalized Birthday Party Cake Toppers

Ahoy – Nautical Girl – Personalized Party Cake Topper

Popular Birthday Cake Toppers At Birthday Express
You can count on Birthday Express to have the most popular birthday cake toppers that kids like.  The selection is huge so I picked out a few birthday cake toppers that I thought your kids might enjoy.  Don't miss all the choices you can find at Birthday Express!
Construction Pals Cake Topper

Basketball Cake Topper (4 Pieces)

PAW Patrol Cake Topper (2 Pieces)

Big Hero 6 Cake Topper (4 Pieces)

Batman Cake Topper (2 Pieces)

Skylanders Cake Topper (3 Pieces)

Fun Themed Birthday Cake Toppers For Kids
Amazon also always has a really great variety of birthday cake toppers for kids.  Brightly colored birthday cake toppers come in the most popular current themes like Despicable Me, Teenage Mutant Ninja Turtles and Paw Patrol.
Despicable Me Beach Party Cake Decoration

A Birthday Place Construction Scene Cake Topper Kit

Teenage Mutant Ninja Turtles Cake Decoration

Farm Animal Cake Toppers

Frozen Anna and Elsa Cake Topper

Boys Soccer Birthday Cake Kit

14 piece Football Party Cake Decoration Topper Kit

Curious George Train Cake Decorating Topper Kit

Star Wars Darth Vader Cake Topper

Birthday Cake Toppers From Zazzle
Zazzle has two kinds of cake toppers. These pick-style birthday cake toppers are about six inches tall and you can personalize many of them.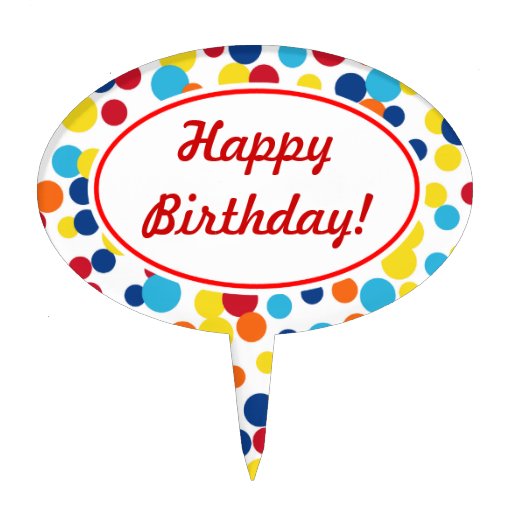 Festive Dots Birthday Cake Topper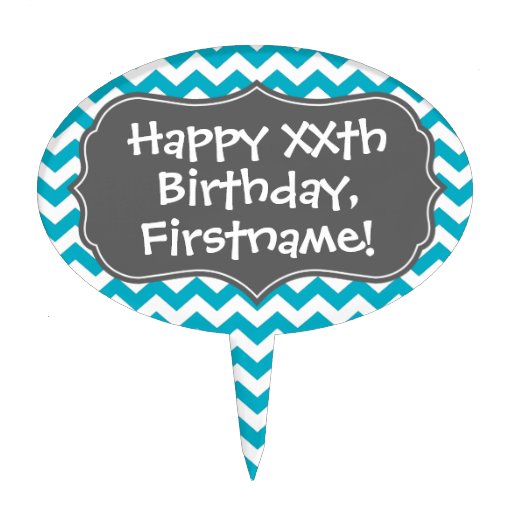 Happy Birthday with Chevron Pattern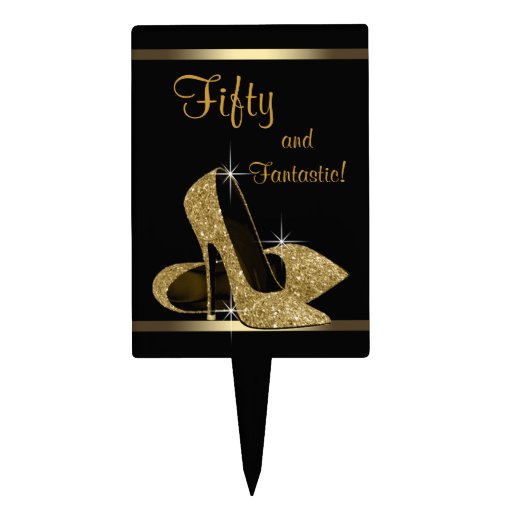 Black Gold High Heel Shoe Cake Topper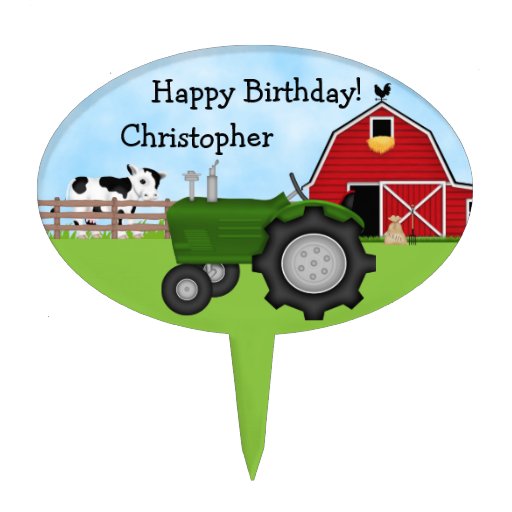 Personalized Tractor and Barn Birthday Cake Topper

Zazzle also has frosting round birthday cupcake toppers that are just adorable. You can use them on cupcakes or cookies. These frosting toppers are made from a sugar and cornstarch base, and printed with food-grade inks to reproduce your design with great detail and saturation. These round gluten-free frosting toppers measure 2″ and they're just cute as can be!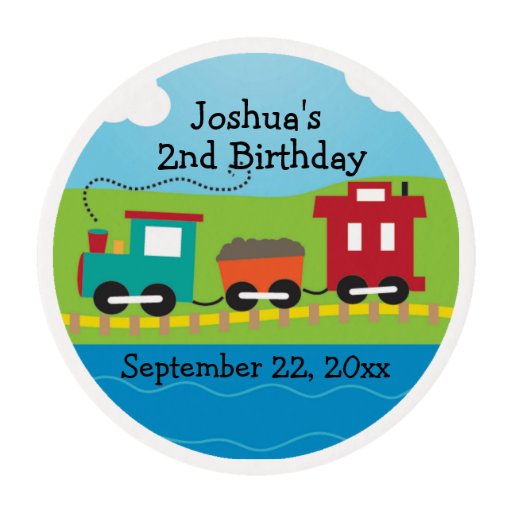 Kids Choo Choo Train Theme Birthday Edible Frosting Rounds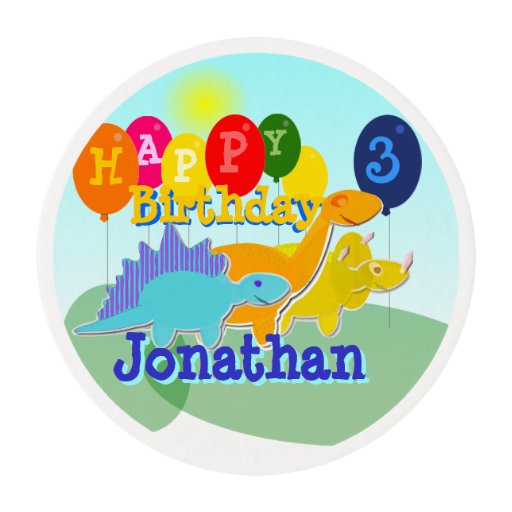 Happy Birthday Cute Cartoon Dinosaurs Balloons Edible Frosting Rounds

Cool Girl Beach Baby 1st Birthday Edible Frosting Edible Frosting Rounds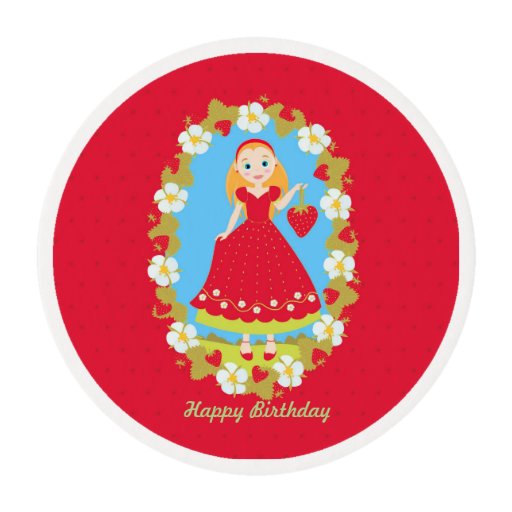 Strawberry Birthday Party Girl Edible Frosting Rounds

The Coolest Birthday Cake Toppers On eBay
eBay Feeds for WordPress
by
Winwar Media
(Visited 1,444 times, 1 visits today)